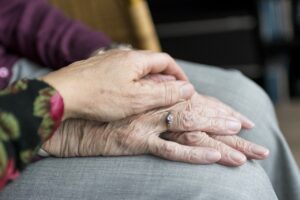 Due to the complexities of the aged care system it is often difficult for those entering residential aged care and their families to navigate the system and to find the most suitable accommodation. To assist in this process placement services are often provided by social workers, nurses, or Placement Consultants with extensive knowledge of the aged care system.
A recent phenomenon over the last three or four years has been the practice of some aged care providers offering fees to these placement professionals for successful placements at their facility.
A recent article in Hello Care magazine written by Caroline Eagan highlighted the outcome of the Adelaide hearings of the Royal Commission into Aged Care Quality whereby counsels assisting recommended there be more placement professionals or 'care finders' to help those seeking aged care accommodation to navigate the complex system.
The Hello Care article goes on to state –
"In response to this recommendation a submission from Opal Aged Care set out their concerns about care finders. Opal acknowledged the royal commission's suggestion that "ideally there would be no need for a care finder in a simplified system", but it agreed it wasn't "realistic" given the "potential vulnerabilities" of those who need aged care services. The Opal submission went on to state a "key plank" of any proposal to employ more care finders must be to ensure "care finders as individuals and as organisations do not have any conflicts of interest." They believe care finders should be employed by the government, as is the case in the United Kingdom, in order for the care finder's role to not be compromised.
The final recommendation from counsel assisting to the Royal Commission was that from 1 July 2023, the proposed new 'Australian Aged Care Commission' should "engage, support and fund" care finders to provide local, face-to-face help for people seeking or receiving aged care services. Counsel assisting recommended that care finders be government employees or "demonstrate aptitude for a highly trusted role" in helping older people and their loved ones through the aged care system."
In response to this recommendation the perspectives of several Placement Consultants who are also members of AASP was sought.
Sara Cook, Placement Consultant and Director of Age Well Solutions Pty Ltd explained "My focus when working with clients is to understand how they want to live, their social and care requirements, then I work with the clients and their family to find the best aged care solution."
"In regards to service provision, the service is explained and cost of the service is transparent.  Written information is given outlining services and pricing. There is open disclosure in relation to the whole process in provision of all services."
Jillian Slade, Placement Consultant and Director of Oasis Aged Care Solutions explains her approach "Aged care is a complex field and without the services of a placement advocate clients are at risk of making uninformed decisions resulting in them not receiving the care they need. They can also be financially disadvantaged."
"As a Consultant I provide empathy and understanding, listening to my clients' stories to support them and their families to find the most suitable option for their needs. I provide full disclosure around cost and services together with comprehensive written information."
Also providing insight Placement Specialists Marina Constanzo of Golden Age Placements explains "Golden Age Placements starts with a comprehensive initial consultation with clients to provide information and ascertain the needs of the client and their family. If they decide to proceed with services, a plan is put in place to support, assist and guide them through the process of finding the most appropriate aged care home for the person entering care right through to admission and post admission follow up."
The Association of Aged Service Providers (AASP) responded to the recommendations made as discussed in the Hello Care article and the issues it raised with this statement:
AASP's mission is to be the principal guiding body for private service providers in aged, disability and retirement industries, setting standards of excellence in ethical and professional practises. To advocate for the people who engage services with integrity and respect for dignity, social and cultural needs and preferences. Placement Consultants are transparent with business models and ensure clients are fully informed of operations.
The Placement Consultants that are members of The Association of Age Service Professionals operate within the mission statement of the organisation and work with clients and their families from a platform offering the best solutions to meet the client's wishes and needs to lead the life they wish as they age.  This is what drives the placement consultants in the work they do with clients.
The government has another option, rather than having to employ and oversee all Placement Consultants, they could look to the AASP for governance.  If Placement Consultants were members of AASP they would be working under their guidelines and that would ensure that transparency of their service fees was assured.
Read the full Hello Care article here