Members List (no contact details)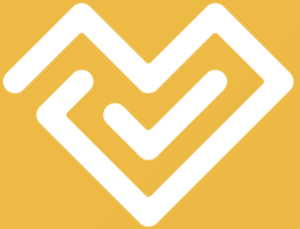 The association has approved policies for our members to follow and abide by.
Social Media Policy       Code of Ethics Policy             Conflict Resolution Policy           Conflict of Interest Policy         Submissions policy
                                   Member Directory
Our primary focus is to provide services that are in the best interests of our clients and the industry.
Our members adhere to a code of conduct, must maintain professional development standards, and have access to a
network of specialised professionals in the aged, disability and retirement sectors to get the best outcome.
Please find a list below of our members, whom all welcome enquiries.
Leadership Group
Chairperson: Anna Lawton
Vice Chairman: Liza-Lee Campbell
Treasurer: David MacManus
Secretary: Jennifer Wright
General Committee: Shaun Ganguly, Danielle Robertson, Paul Dwyer
Enquiries to leadership team: membership@aasp.org.au
Placement Consultants 
VIC
Liza-Lee Campbell
Aged Care Advocate
Placement Consultant
Sara Cook
Age Well Solutions
Placement Consultant
Martina Costanzo
Golden Aged Placements
Placement Consultant
Sally Gilbert
Help @ Hand Aged Care Placement
Placement Consultant
Pauline Healy
Well Placed Care
Placement Consultant
Jayne Maini
Millennium Aged Care Consultants
Placement Consultant
David Miles
Light the Way
Placement Consultant
Judy Warren
Transitioning Life Changes
Placement Consultant
NSW
Jayne Maini
Millennium Aged Care Consultants
Placement Consultant
Stacey Tryon
Ageing Well Sorted
Placement Consultant
Financial Services
VIC
Luke Andrews
Partners Wealth Group
Financial Adviser
Noel Carter
Belack Pty Ltd
Director
Susan Cooper
Age Wise Financial Planning
Financial Adviser
Catherine Corr
Warringal Financial Services
Financial Adviser
Paul Dwyer
Team Australia Mortgage Solutions
Finance Broker
Shaun Ganguly
Aged Care Financial Planning
Financial Adviser
David MacManus
DMFS Financial Advisers
Financial Adviser
Kerry Mitchell
Live Smart Group
Financial Adviser
Rebecca Poynton
Fmd Financial
Financial Adviser
Amanda Reid
Pensioner Solutions
Financial Consultant (Centrelink)
Claudia Rigoni
Rigale Financial Solutions
Financial Adviser
Greg Roberts
Aged Care Specialists
Financial Adviser
NSW
Andrew Biviano
Alteris Financial Group
Head of Lifestyle and Care
John Carson
Ashfords Wealth Advisers
Financial Adviser
Damien Hearn
CFC Financial Partners
Financial Adviser
Andrew Heaven
Wealth Partners Financial Solutions
Financial Adviser
Jacqui Irwin
Virtue Advice
Financial Adviser
Jennifer Langton
Aged Care Steps
Financial Adviser
Karen Vickers
ArcWealth
Financial Adviser
Home Care \ Allied Health
Clare Cotter
Call on Clare
Home Care
Jacinta Duffy
Shared Lives Australia
CEO
Nicole Dunn
Empower Aged Care Consulting
Home Care \ Clinician
Courtney Granger
Access TeleHealth
Business Development Manager
Amanda Keogh (NSW)
Prestige Inhome Care
Business Development Manager
Angus Kerr
Livewell Care
Home Care
John Kristenthal
360 Care
Managing Director
James Makalintal (NSW)
Community Palliative Care Nurse
Health Professional
Kate Montgomerie (NSW)
Mercer
Care & Living with Mercer Consultant
Danielle Robertson (NSW)
DR Care Solutions
Home Care, Placement, Aust-wide
Fiona White
Own Body
Allied Health Home Care
Legal Services \ Consultants
Anna Cameron
Ageing by Design
Solicitor
Dr Merran Cooper (NSW)
Touchstone Life Care
Advanced Care Planning
Maria Dimitriadis
OrangeStone Consulting
Business Consultant
Michelle Dixon (NSW)
Aware Super
Solicitor
Jonathan Elcombe (NSW)
LGen
Managing Director
Stephanie Reeves
Ageing By Design
Solicitor
Krissy Weightman
Swift
Training
Counsellors \ Wellbeing 
Anna Lawton
A Positive Hat
Wellbeing Consultant
Margaret Rice (NSW)
Good Grief
CEO
Jennifer Wright
Just Wright Counsellor
Counsellor
Property Services
Marianne Choong (VIC)
Tower Property
Vendor Advocate
Lisa Eddey (VIC)
Home Moving Planners
Declutter and removalists
Tegan Humphrey (VIC)
Real Estate Care Service
Buyers \ Vendor Advocates
Associate Members
VIC
Tara Backman
BlueCross
Client Services Manager
Geraldine Beagan
Regis Home Care
Regional Manager
Jeffrey Butler
Estia Health
Client Relations Manager
Michael Grant
Arcare
Relationship Manager
Damian Hutchesson
BlueCross
Client Relationship Partner
Martin Jones
Signature Care
Business Development Manager
Lindy Le Page
Estia
Client Relations Manager
Robert Macpherson
One Fell Swoop
National Sales Director
Suzie Nesbitt
General Manager
Gabrielle Porter-Ryan
Estia Health
Regional Manager
Sarah Russo
One Fell Swoop
Sales Manager
Mark Saunderson
Homestyle Aged Care
National Manager
Sarah Van Gerrevink
Iris Aged Care
General Manager
NSW
Lee Carissa
Cranbrook Care
CEO
Louise Biti
Aged Care Steps
Director
Assyat David
Aged Care Steps
Director
Melanie Macfarlane
MM Migration and Recruitment
Migration and Recruitment
Monique Pockrans
Meaningful Ageing
Business Development Lead
Allison Portus
Montefiore
Residential Admissions Manager
Bronwyn Upson
BUPA
Residential Placement Manager
Rachael Wass
Meaningful Ageing
CEO
Other Peak Bodies
Tina Hogarth-Clarke (VIC)
COTA Victoria
Peak Body